We've just completed the first collegiate Assistive Technology Hackathon as Cecropia Strong! I've personally been involved in these events for two years, and it was part of my reason for forming this charity…but wait! I need to explain what Assisted Technology is. And a lot of people won't know what a hackathon is. And why do colleges care? And why would a charity be involved?
Assistive technology (AT) is about improving the functional capabilities of a person with disabilities. You augment what they can do with a program or a device (that does what they can't.) AT is a wonderful thing when you're disabled!
Maker labs, or makerspaces, or hackerspaces became popular in the late 1990's and early 2000's, as resources for "making stuff" became available. Software, 3-D printers, audio and visual devices, electronics, craft and hardware supplies and tools all were available in these spaces.
Libraries were an obvious choice for these spaces as people shared supplies, skills, and ideas, and often worked together on projects. But colleges took hackathons to a new level, given the energy and determination of students! When a hackathon is centered on assistive technology, and the needs of real clients are at stake, the hackathon becomes life-changing!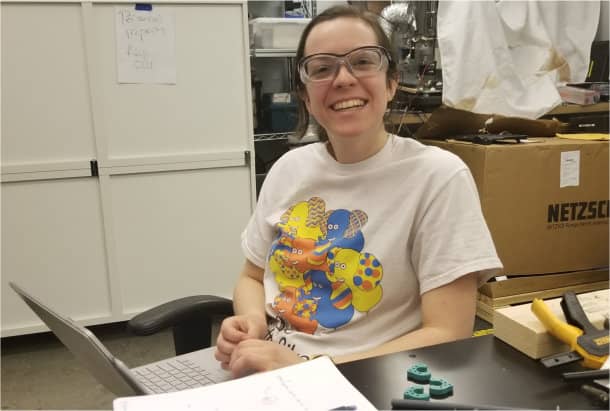 Cecropia Strong wants to build Assistive Tech hack+athons
This charity isn't even two months old, and we've managed to host the first AT Hack at Tufts! But that's not enough… Cecropia Strong needs to shape these AT events so that they're about more than the college or university hosting it. We need to bring in more occupational therapists, and physical therapists, and speech-language pathologists, and the grad students training under them. We need to focus on the men and women who have the disabilities and make their voices heard. And we need your support (in whatever form you can give) to make this grow into something we can all be proud of!
Cercropia Strong is tied to a school calendar for these AT Hacks, regardless of which college or university we're targeting next. So let's use these spring and summer months to build up, get strong, and hit the ground in September ready to take this to the next level!