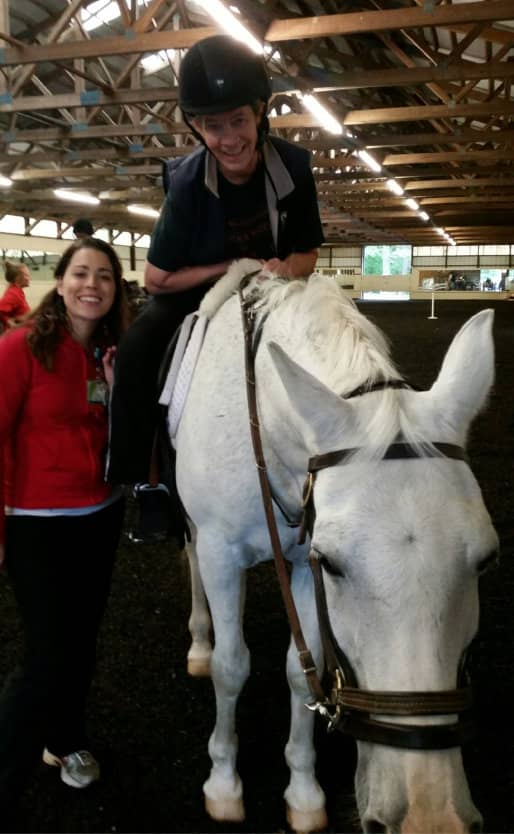 Julie Hahnke, atop her wonderful mount, Cadance, beside Erin Foley, PT. Cadance was a wise soul and he loved to frolic. This was in the fall of 2018, and he died two years later at the grand age of 32. We hope you have plenty of Macoun apples in heaven, Cadance!
So many of these sports are new to able-bodied folks, or to those newly disabled. You won't know what you'll like (or will be good at) until you've tried a number of them. So make this a journey of discovery—this is where we have fun!
Therapeutic horsemanship uses the natural gait and movement of a horse to engage a person with disabilities' sensory, neuromotor, and cognitive systems in a functional way.
Windrush Farm is a therapeutic riding center in North Andover, MA that offers equine-assisted services. It's one of the oldest, and largest therapeutic riding centers in the United States. In their words, "They are changing lives—one stride at a time!"