Cecropia Strong has four milestones that we constantly measure ourselves by (these are spelled out in our charter and our bylaws). The first is to help those newly disabled, because they don't know which end is up! We do this by giving gifts of care and hope to the patients of Spaulding Rehab Hospital (SRH) each month. In fact, since March, we've regularly given to more than 10% of SRH's patients!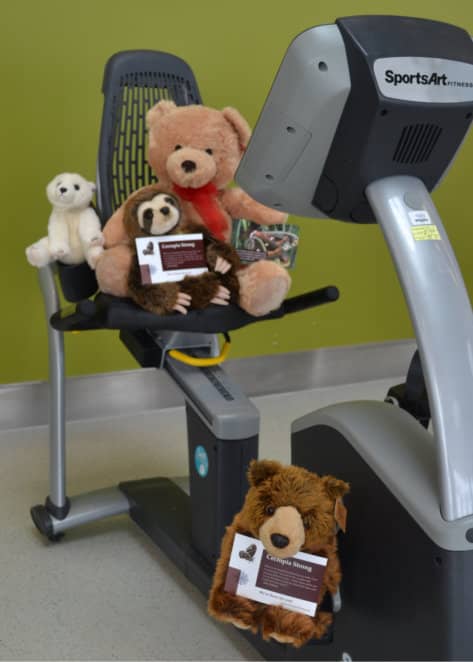 Spaulding Wanted to Thank Us
We've been giving to SRH for 13 months now. I started it on my personal website last July, but with the start of Cecropia Strong in late February, we now had a charity, and donations would be tax deductible.
The trouble was, I had no access to the patients. Because of the COVID protocols, I couldn't walk past the lobby. Leah Terrill, the Child Life Specialist who's my contact, would accept the gifts and give them out, but I never got to meet the men, and women, and children—I never got to hear their stories. 
So Spaulding got creative. Leah started stockpiling the critters, the books, and the greeting cards. She saved them for four months, and Spaulding had a BIG GIVE, where they passed them out on a single day to patients. (And they had someone taking pictures!) That was July 13th.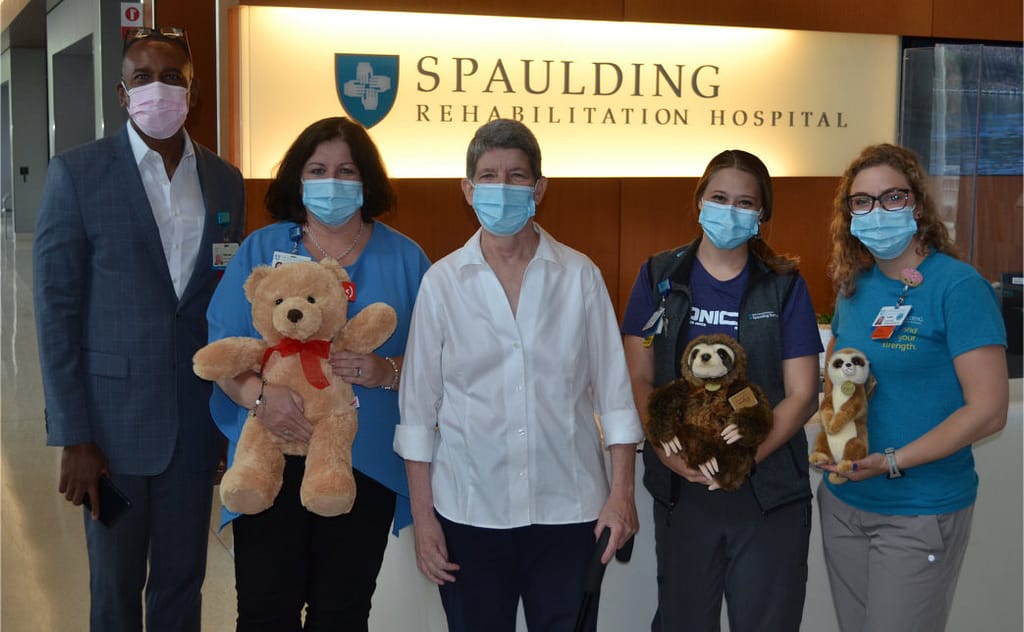 My bit in front of the camera was minimal, but the patients were all grins! Seeing the time and thought put into this on Leah's part, and from the folks I've met through this journey, they're there for the patients! And so is Cecropia Strong!