I read an article today about the first airplane pilot, in the 1920s, that dropped presents from his airplane to the lighthouse keepers and their families on Christmas morning.
"Wincapaw looked to the lighthouse attendants for guidance during tenuous flights, and they never failed him – their beacons gleamed like earth-bound stars through snow, rain and all other adverse conditions…So he packed a plethora of practical gifts – newspapers, tobacco, spices, coffee, candy, soup, and yarn – and small toys for the keepers' children into his floatplane and took flight on that Christmas morning."
Gifts of Hope had similar modest beginnings
That was how Amy's Gifts of Hope started. 30 months ago we had two or three stuffed animals each month. But it steadily grew, and we added more things.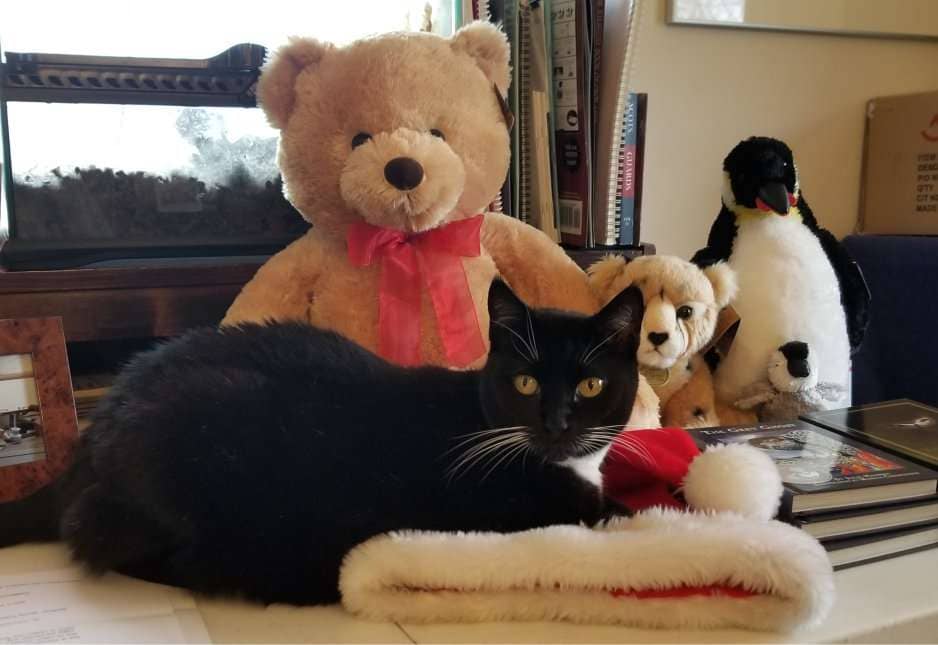 This last year has been explosive! A year ago at Christmas, we tested 4 sets (a set is 3 pairs of socks) of women's gripper socks (they're the ones the hospitals love!) So we started carrying them. In February we introduced Harbor Sweets' Gather Chocolates. In April we found our first Angel Investor, and Gifts of Hope became Amy's Gifts of Hope, in honor of her mom who'd died of a stroke.
In May we added men's gripper socks (in manly colors). June saw the addition of Trouble the Dog (but he was expensive, so I only planned on giving one a month.) July was our "Big Give" at Spaulding Rehab Hospital (the summer equivalent of Christmas), and I learned that Trouble was a huge hit. So I upped the monthly count to 3 Troubles!

Mud Puddle Toys, in Marblehead, MA, donated toys for our Gala Auction in November of 2021, but I realized they could play an even bigger part with Amy's Gifts of Hope. Cassie Watt, the owner, agreed and was thrilled!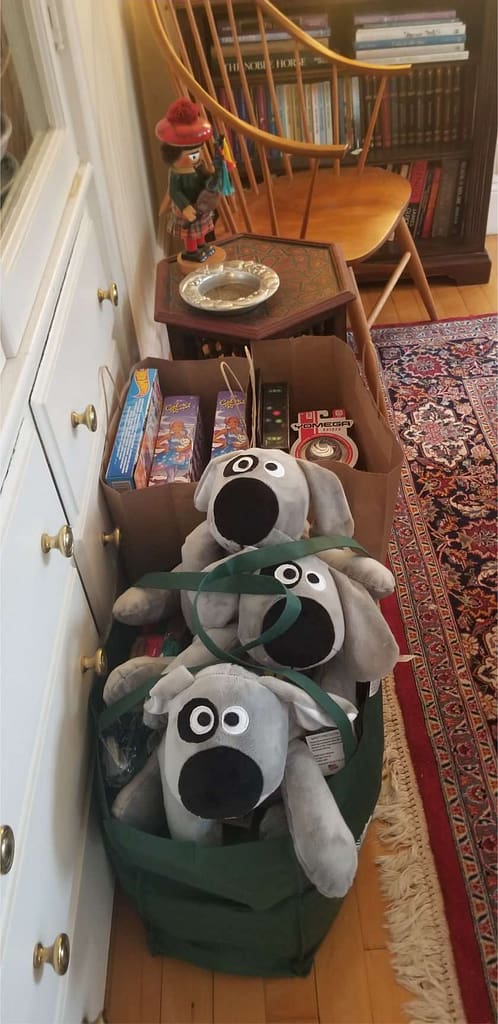 Trouble is great for the youngest kids, so he's for the 0-4-yrs. Mud Puddle supplied the rest! The next group is 5-9-years, and they get advent calendars (LEGO Harry Potter, Hot Wheels, and Barbie). The oldest kids have board games and there's tons of stuff for 10-14-year-olds!
Mud Puddle donated $400 worth of toys, and I can purchase anything at wholesale prices in the future. Cassie Watt has given the children at Spaulding Rehab Hospital a very Merry Christmas! (This Christmas we're taking $1,400 of "loot" down to the hospital!)