I went down yesterday to Tufts University delivering the t-shirts for the Tufts AT Hackathon. I met Jen Buxton, a Cecropia Strong Board member and Tufts Occupational Therapy professor, and she showed me NOLOP, a makerspace open to everyone at Tufts. It was impressive, being built in the summer of 2018, but my memories of Tufts predate that. The last time I was there was in 2016 for a flag ceremony to commemorate the re-dedication of the War Memorial Steps, and I was their piper.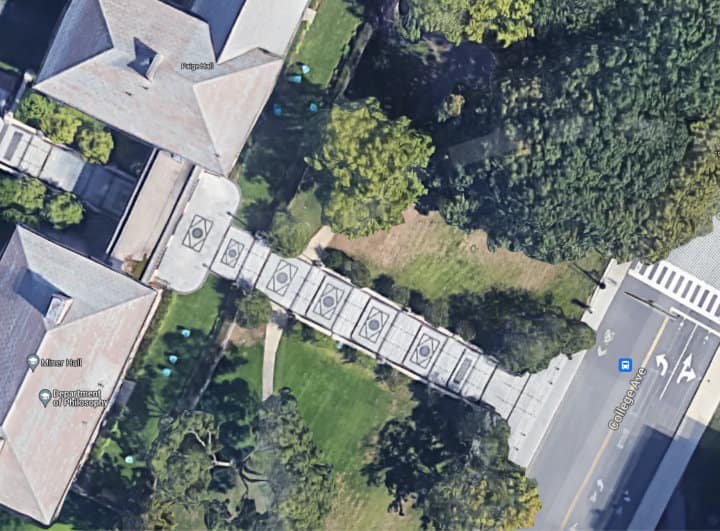 The War Memorial Steps run east-west from College Avenue up Walnut Hill to the main campus, where they end at the arches adjoining Paige Hall.
At the top of each flight of stairs is a landing, which decorously remembers the Tufts graduates lost in that war. It starts near the street with the Civil War (Tufts was founded in 1852), and then World War I, World War II, Korea, and Vietnam follow. At the top of the stairs is the tribute to those that served in "Iraq, Afghanistan, and elsewhere throughout the globe." That's meant to be a placeholder for all future battles…but who knows what tomorrow holds?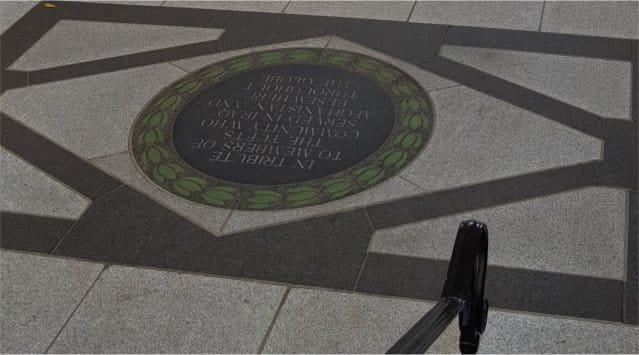 The Flag Passing Ceremony
I was called to bagpipe before and after the Flag Passing Ceremony on Veteran's Day 2016. Also known as the Old Glory Flag Ceremony, or the Flag Ceremony, it's typically held to mark a sailor or marine's retirement. (The flag is passed between members, of increasing rank, of the Navy or Marine Corps.) It's to be passed with the reading of the poem "Old Glory."
But My Finest hour comes...​
When you examine the words of the poem, you'll realize that while it's a memorable ceremony for military retirement, the most fitting purpose is…well, see for yourself.
"But my finest hour comes…when I lie in the trembling arms of a grieving mother, at the graveside of her fallen son or daughter. I am Proud." –Old Glory, the poem.
The Flag Passing Ceremony on Veteran's Day in 2016 ran up the War Memorial Steps at Tufts. On each landing, atop the words marking tribute to those who perished in that war, the next enlisted person or officer waited, each with increasing rank. And finally, at the top of the stairs, stood a mother and father whose child, a Tufts graduate, had recently died during military action. It was a fitting tribute and I was proud to be a part of it.